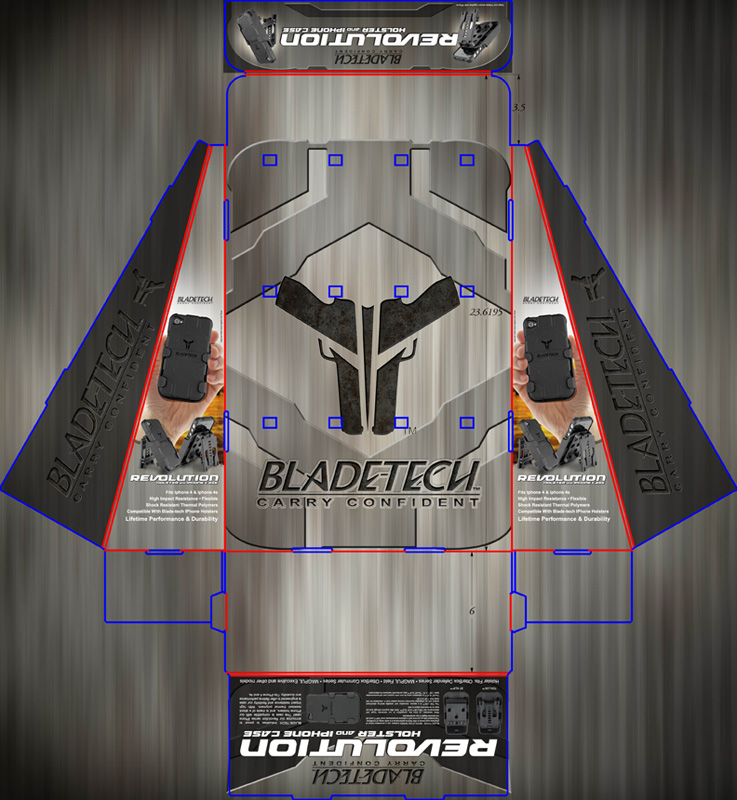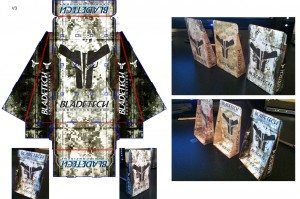 Here at Apex Advertising we had the opportunity to work with a great company over the past couple of weeks on several different design projects. Blade-Tech Industries located in Puyallup, Washington contacted us in need of several different projects that needed to be completed for the upcoming 2013 year. We had the opportunity to design several page layouts for their new 2013 product catalog which displays a full line of their gun holsters, attachments, iPhone cases, and more. Fitting right inline with our outdoor and hunting related graphic design background, this was a project we were eager to tackle.
The second project we had the pleasure of working on with Blade-Tech was their new iPhone POP display for instore display on counters and shelves. This display was built to hold their new Revolution iPhone cases and holsters. It is roughly two feet tall when constructed. There will be four columns for different size phone cases and holsters for customers to grab one and see if it fits their specific phone model before purchasing. If you're looking for a new iPhone case or holster, we can promise you, you won't find a better case than a Blade-Tech Revolution series case.
Here is a bit about their new holsters and cases:
BLADE-TECH'S REVOLUTION SERIES holsters use a proprietary blend of polymers engineered to offer lifetime performance in a wide range of conditions. The holsters will not become soft in extreme temperatures (over 300º F) and will not become fragile in low temperatures.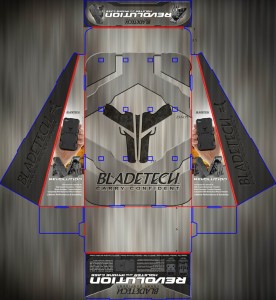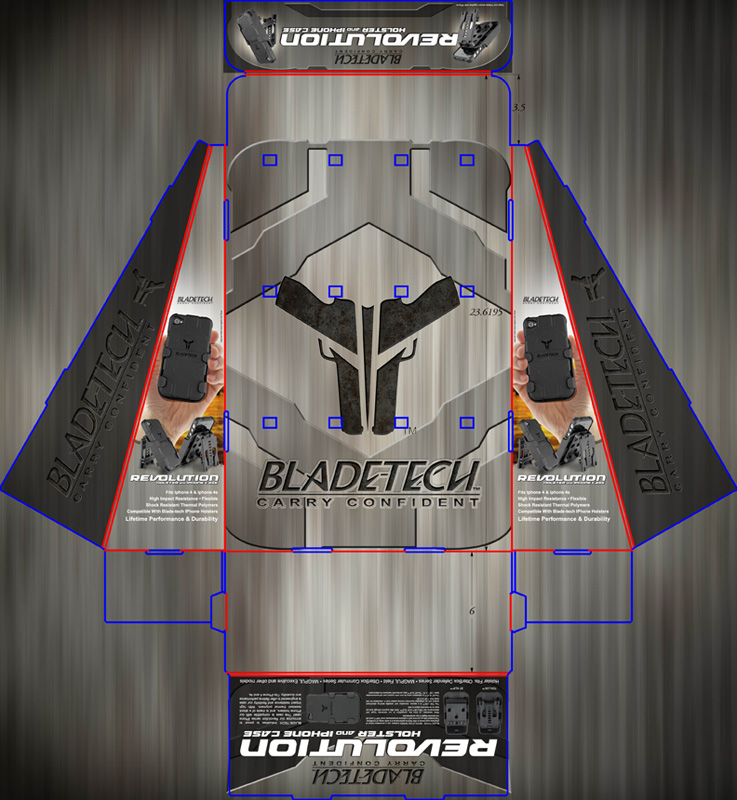 What seperates us from the competition is our extremely tough belt attachments, the TEK LOK™ & BT KLIP™. Both offer superior strength and are easy to remove and attach to belt. The TEK LOK™ is a secure, innovative and versatilelatching attachment system with an integrated secondarylocking system built in. Adjustable for belt sizes from 1.25"to 2.25". The BT KLIP™ is adjustable using its own shim systemand will accomadate belts 1.25" – 1.75". The BT KLIP™also comes with hardware for attachment.
BLADE-TECH Industries is proud to announce our Revolution series iPhone case! This case is compatible with our iPhone holsters, and is made of a shock resistant thermal polymers. With high impact resistance and flexablitiy our case is engineered to offer lifetime performance and durability. Fits iPhone 4 and 4s.
Posted by Apex Advertising / Posted on 27 Dec