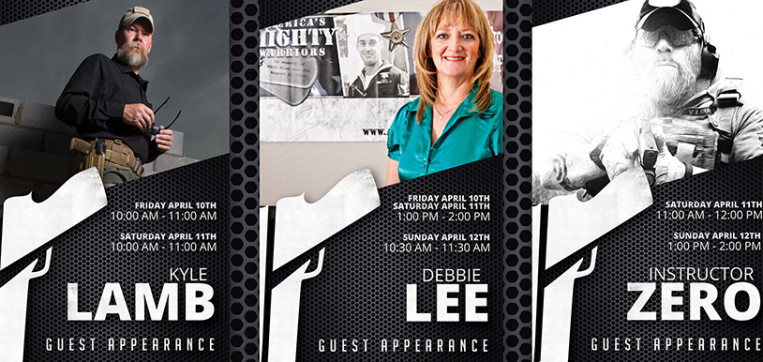 We recently finished up a set of guest appearance posters for Blade-Tech Industries for the 2015 NRA Firearm Show in Nashville, TN. These posters featured RET SGT MGR Kyle Lamb, Debbie Lee from America's Mighty Warriors, and Instructor Zero. Over the past several years we have had the pleasure working with Blade-Tech on numerous gun and firearm industry related design projects.
Don't fall in-line with every other company and use a template appearance poster found somewhere online. We create custom designed posters to grab your customer's attention.
If you're looking for firearm or outdoor industry related poster or flyer design, get in touch with us today for a free quote!
Posted by Apex Advertising / Posted on 06 May
Blade-Tech, Firearm Industry Design, NRA Show, Shot Show