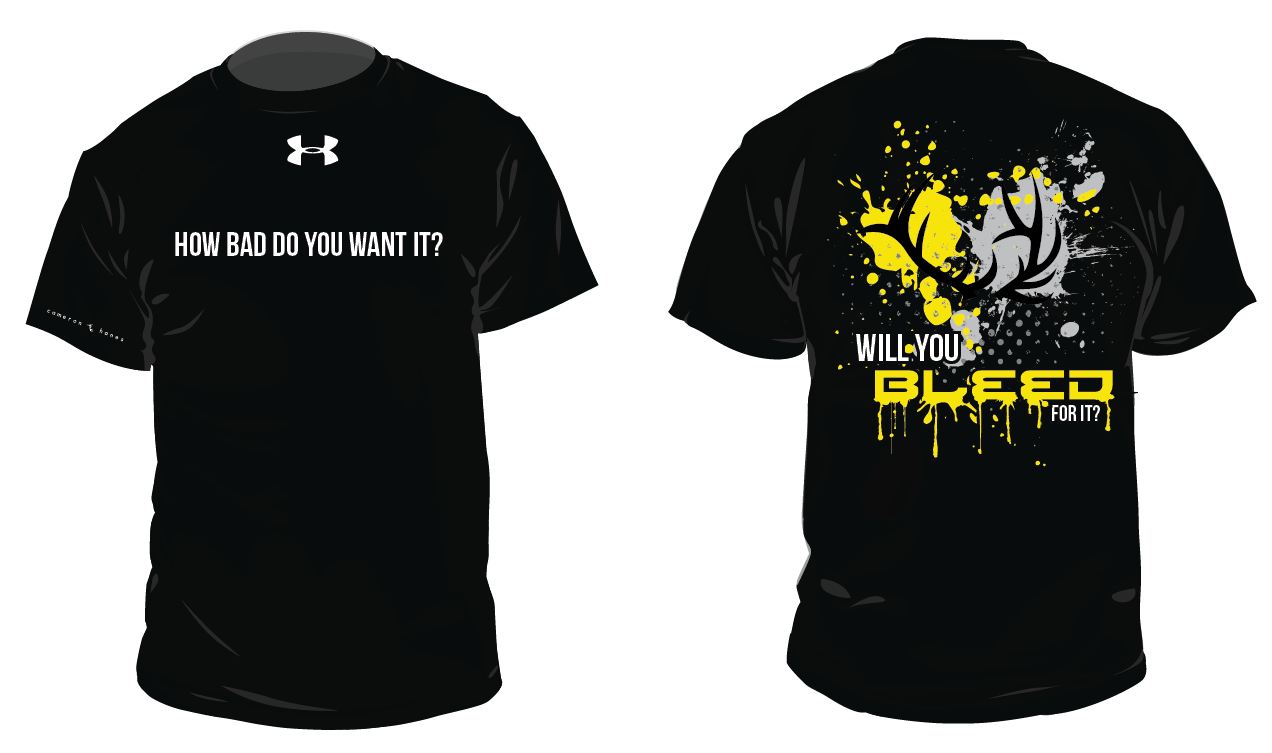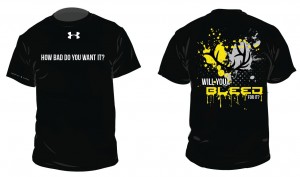 Here at Apex Advertising we just finished up a new t-shirt design for backcountry bowhunting legend, Cameron Hanes. Cameron has authored two books, Bowhunting Trophy Blacktails, and Backcountry Bowhunting. Aside from being one of the hunting industries most sought after authors, Cameron has experienced bowhunting success across the globe. From plains game in Africa, to the bruins that roam the North Country in Alaska, grizzly bears. Cameron has become a bowhunting legend. His new slogan, Beast Mode Bowhunting, has drawn a younger crowd on board and sparked a new generation of the hardcore bowhunter. Constantly inspiring those to become not only a better hunter, but a better person in their everyday lives is what has drawn so many to Cameron. We appreciate the opportunity to design his new t-shirt and we look forward to designing numerous others in the near future.
The Cameron Hanes Bleed T-shirt was designed with a 9″ saying across the front, "How Bad Do You Want It?" And followed up with a paint splattered design on the back with a set of elk antlers cutting through the paint. The saying, "Will You Bleed For It?", being printed within the paint splatter on the back. Dripping blood running throughout the yellow on the word bleed helps accent the design.
If you're looking for t-shirt design within the hunting or outdoor industry, graphic design in the hunting industry, logo design or website design within the hunting industry, here at Apex we can fulfill your needs. Submit our free contact form and we'll be in touch shortly!
Posted by Apex Advertising / Posted on 31 Dec