Have you ever stumbled across ads on the internet offering logo design for under $100? Or maybe you're on Facebook and a friend recommends a friend of a friend who knows how to partially operate Photoshop or Illustrator in their free-time? Or better yet, you get a recommendation through a social media outlet of a company who does logo design, and because it's easy to contact someone through a social media outlet you shoot them a quick message, they then throw out an extremely cheap price, and you jump on board only to find out the quality of their work is far less than acceptable? Yeah, we've heard all of those and more from our clientele when they get in touch with us.
It's completely understandable that in the beginning stages of your business development, you're trying to cut every corner you can to save a dollar. We're right there with you in regards to wanting to save money, who doesn't?! The problem is there are numerous individuals and companies out there who claim to be "designers" or "design firms". Yet, the real truth is, they merely take someone else's work and either plagiarize it to the best of their ability, then slap their name on it and send it back to you, or, their design skills are extremely one dimensional and they have no creativity to hit the mark on your new design.
We've witnessed circumstances like the above mentioned to many times, and we've had a list of clientele that have worked with numerous individuals and / or companies like that, and they end up having us redesign their existing logo to get them back on track with their original vision they had when they started their company. The one line they all have in common, "Man, I wish I wouldn't have went cheap on my initial logo design and just spent the money upfront the first time to get it done right!" It's like they are reading a script when they call us, and we couldn't agree more.
Our designs are 100% hand-crafted from the initial sketch, to the final concept. We have a team who understands that designing a logo is much more than just making something look good. There is a marketing message that needs to be conveyed, and power that needs to be established. Without the proper knowledge on both of these items, your design is sure to fail.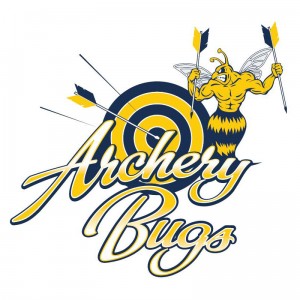 We had a company contact us recently regarding a new logo design to get them off the ground, and have a something to be represented by during their venture of growing their new business. They had previously worked with a designer who they were far from happy with. Their exact words when they contacted us were, "We worked with another guy who we listed out some ideas and our concept and told him to run with it. When we got our design back, it was horrible and he actually ended up making us hate our vision and direction we were headed. He ended up telling us he mainly looks at others work for ideas and tweaks it." The sad part about this story, they had to pay the guy for his existing work before separating ways with him and they were just going to throw his designs in their recycle bin. All of that being said, we were able to take over their new logo design and hit the mark that left several business partners all saying, "That's exactly what we were looking for, that's badass!"
So, how do you know if you're working with a reputable designer or design firm before you ever get started with a deposit? First, ask them for a portfolio of their past completed work. You should be able to sift through their past design work and see if their portfolio gives you the impression they know what they are doing. If their portfolio is extremely small, or maybe they don't even have one to show, we would suggest proceeding with caution. Next, look at the detail in their designs. Some designers are what we call, "one dimensional." These designers have a very limited set of skills and most of their designs are one layer, therefore appearing very flat, maybe several colors, and more than likely a text logo with no additional design elements. They may not understand how to effectively manipulate text to get something truly custom, or understand how to draw custom objects to give it more depth. Or, the main limiting factor of their one dimensional designs, they lack creativity to come up with something more in-depth. If done correctly, simple logos can sell and be extremely powerful. However, this must be executed properly with a full marketing plan in place. And one last major item to ask that may tip you off is cost. If they throw out a number under $250 for a logo, more than likely they are inexperienced or lack the skill set of a more experienced designer or design firm. Most design firms will also provide you with 3 logo examples to choose from to give you some variety and different concepts so you can agree on the one that best fits your business model.
Everything above being taken in to consideration, we can't stress enough how important it is to spend the money upfront and get a quality logo designed to help establish your business. Here at Apex we have a team of professionals who understand what it takes to build a truly quality logo for your business, as well as understand all of the caveats to providing you with the correct files for print, media and web use, and generic use throughout your everyday projects. All of our logos are built 100% in Adobe Illustrator which is a vector program. With your design being built in vector format, you can scale the design from the size of a pen point, to the side of a commercial building without losing quality and clarity. We also will provide you with 3 custom logo designs to choose from during the initial process. Once we have solidified your final design, we will make any necessary adjustments within reason, until your new logo is ready to roll and be seen by the world.
To get started on your new logo design simply fill out the sliding form to the right, and hit that big orange submit button and we'll be in touch with you before you know it! If you would like to provide us with a little more detail on your design, simply fill out our more in-depth contact form here.
To view our logo design portfolio, click here. Or, to learn more about our hunting logo design, click here.
Posted by Apex Advertising / Posted on 10 Feb
cheap logo design, Hunting Logo Design, hunting marketing, logo design