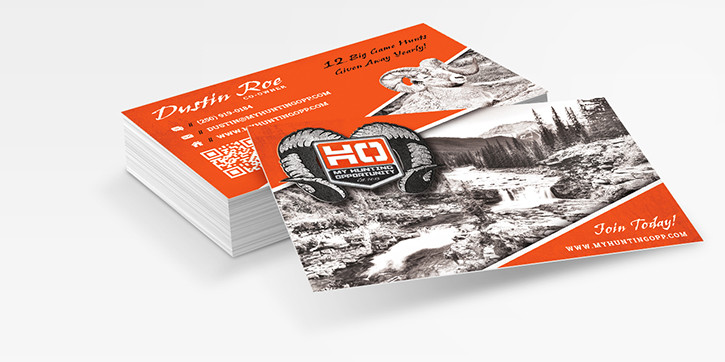 Outfitter business card design for My Hunting Opportunity.  Orange grunge business card featuring a scenic river backdrop to showcase the great outdoors.
Posted by Apex Advertising / Posted on 13 Jul / 0 Comments
Read More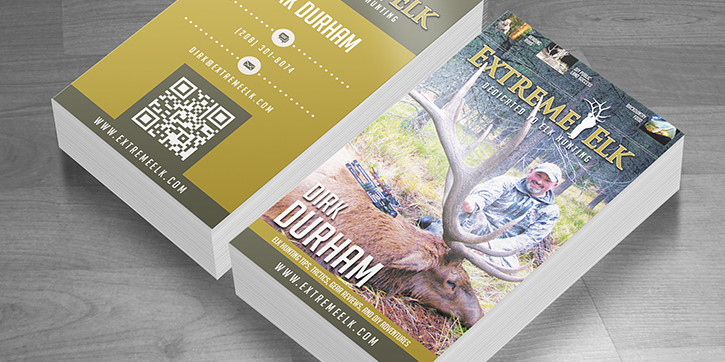 We recently finished up a set of business cards for Extreme Elk Magazine.  Wanting to keep the look and feel of the cover of their magazine, we integrated it on to the front of business card.  Featuring a picture of co-owner Dirk Durham to give people a visual presentation and face to remember him by.
Posted by Apex Advertising / Posted on 17 Jan / 0 Comments
Read More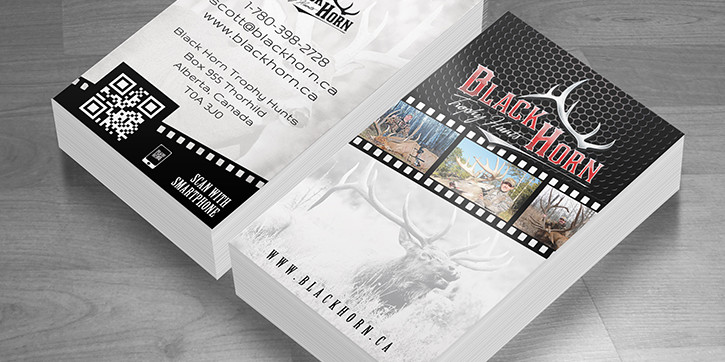 Black Horn Industries was in need of a new set of business cards along with their logo design we completed.  We stylized their logo to a chrome 3D look, and put it over a metal grate background.  We also used a film strip to showcase several trophy animals Black Horn has guided clients to over
Posted by Apex Advertising / Posted on 17 Jan / 0 Comments
Read More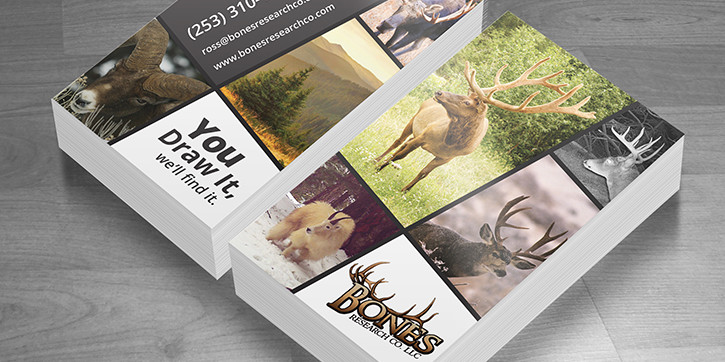 Bones Research Co is a scouting business located in the Pacific Northwest.  Similar to what an outfitter does guiding clients to animals to harvest, Bones Research Co scouts all year and points hunters in the right direction of those animals.  It's more of a fair chase hunt rather than guided.  We used a clean and
Posted by Apex Advertising / Posted on 17 Jan / 0 Comments
Read More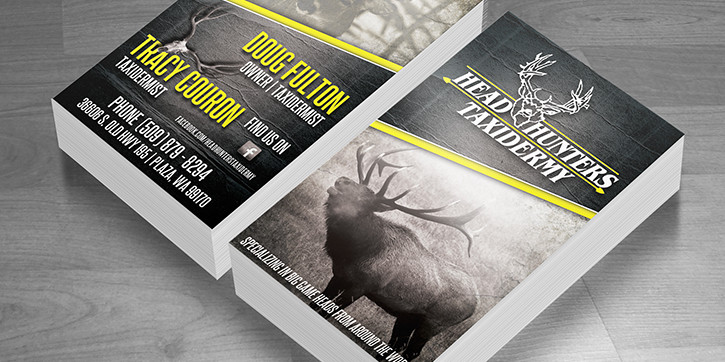 Head Hunters Taxidermy contacted us in need of a set of business cards.  Wanting something rugged and with an outdoor feel, we used heavy grunge texturing and blended in an elk and deer on the front and back of the cards.  We also used a mule deer skull on the back of the cards to
Posted by Apex Advertising / Posted on 17 Jan / 0 Comments
Read More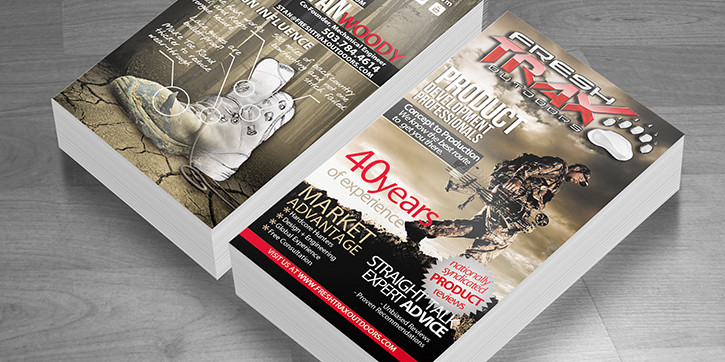 Tom Ryle and Stan Woody with Fresh Trax Outdoors contacted us in need of a cutting edge business card design for their industrial design business.  The front of the card lists items about them and what they are capable of, and the back of the card is a boot that has been beaten in a
Posted by Apex Advertising / Posted on 17 Jan / 0 Comments
Read More
Scroll
COPYRIGHT © 2016 - ALL RIGHTS RESERVED