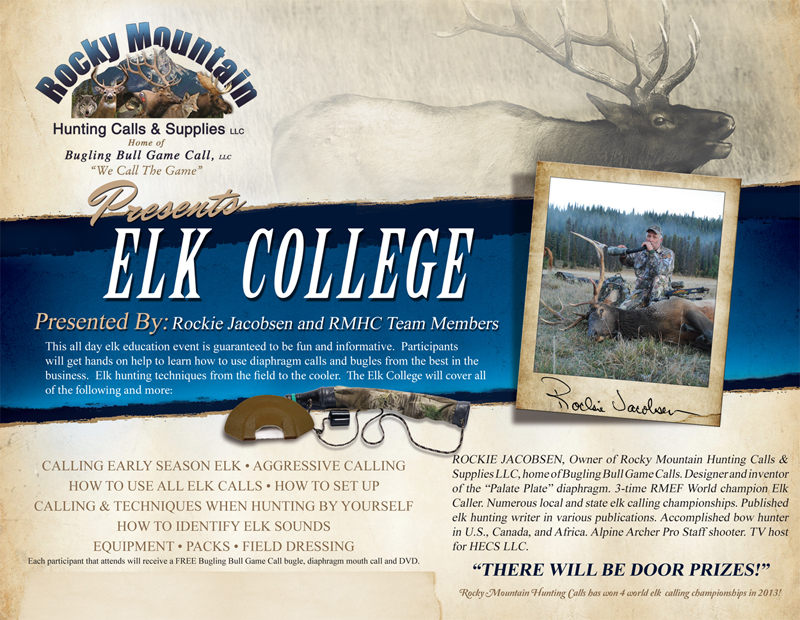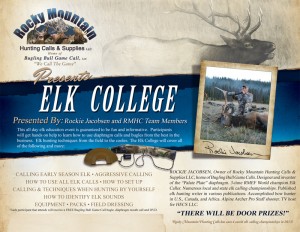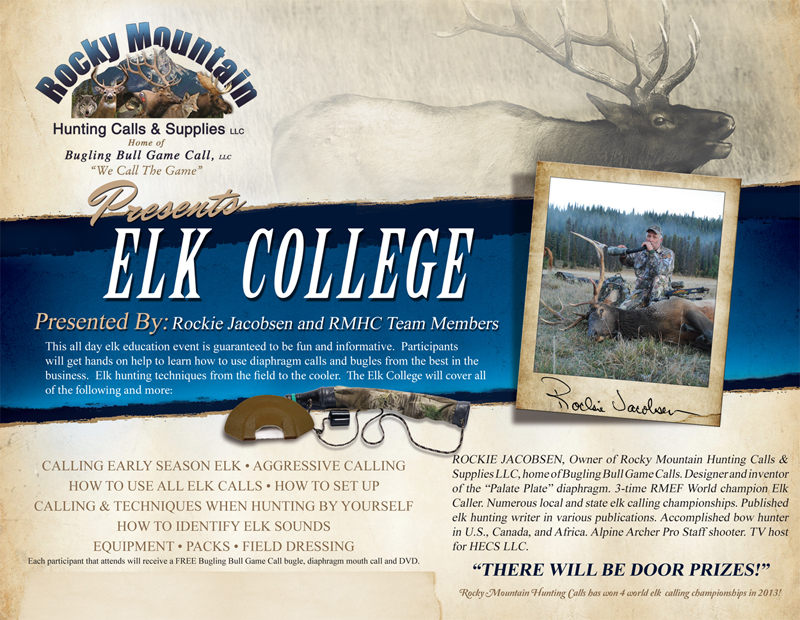 Elk College is back! We just finished up another hunting ad design for Rocky Mountain Hunting Calls and Supplies, formerly known as Bugling Bull Game Calls LLC. Rockie Jacobsen, 3 time world elk calling champion, is the host of the Elk College camp at various locations across the west each year.
This all day elk education event is guaranteed to be fun and informative. Participants will get hands on help to learn how to use diaphragm calls and bugles from the best in the business. Elk hunting techniques from the field to the cooler. The Elk College will cover all of the following and more:
• Calling Early Season Elk
• Aggressive Calling
• How To Use All Elk Calls
• How To Set Up
• Calling & Techniques When Hunting By Yourself
• How To Identify Elk Sounds
• Equipment
• Packs
• Field Dressing
Each participant that attends will also receive a FREE Bugling Bull Game Call bugle, diaphragm mouth call and DVD.
As usual, we enjoy working with Rocky Mountain Hunting Calls and Supplies on their hunting ads and designs. We also manage their website and social media accounts and look forward to expanding their marketing initiatives in the near future.
Looking for hunting or outdoor ad design? We specialize in hunting and outdoor ad and graphic design. View out portfolio here, or to get started with your next design project simply fill out the form on the right and hit that big orange submit button.
Posted by Apex Advertising / Posted on 02 Apr
elk college, hunting ad design, hunting graphics, rockie jacobsen, rocky mountain hunting calls