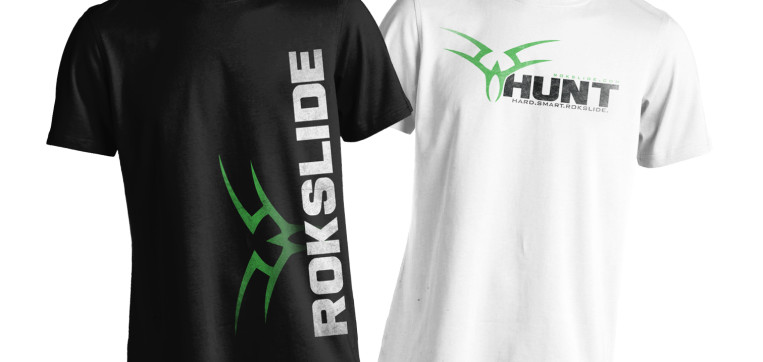 We recently finished up some new outdoor t-shirt designs for our friends over at Rokslide.com. Rokslide is an avid outdoor community for serious gear junkies and backcountry hunters. Wanting several simple designs, we came up with one for a black shirt and one for a white shirt to give some variation for the end consumer. Using the Rokslide icon as the main branding point, we built around that. The black shirt features the Rokslide icon along with the name vertically on the shirt. Just doing something other than the norm.
The white shirt we used Rokslide's slogan / tagline. Hunt Hard, Hunt Smart. So we came up with the word "HUNT" as the main focal point, and the words "Hard.Smart.Rokslide." underneath to tie in their slogan. We also added a grunge texture to both shirts to give it that dirty, worn look.
If you're after an outdoor hunting t-shirt design, we can do custom designs to fit your business or brand needs. Contact us today for a free quote on your project.
Posted by Apex Advertising / Posted on 18 Feb
Hunting Graphic Design, Hunting T-Shirt Design, Outdoor Graphic Design, Outdoor T Shirt Design, Rokslide